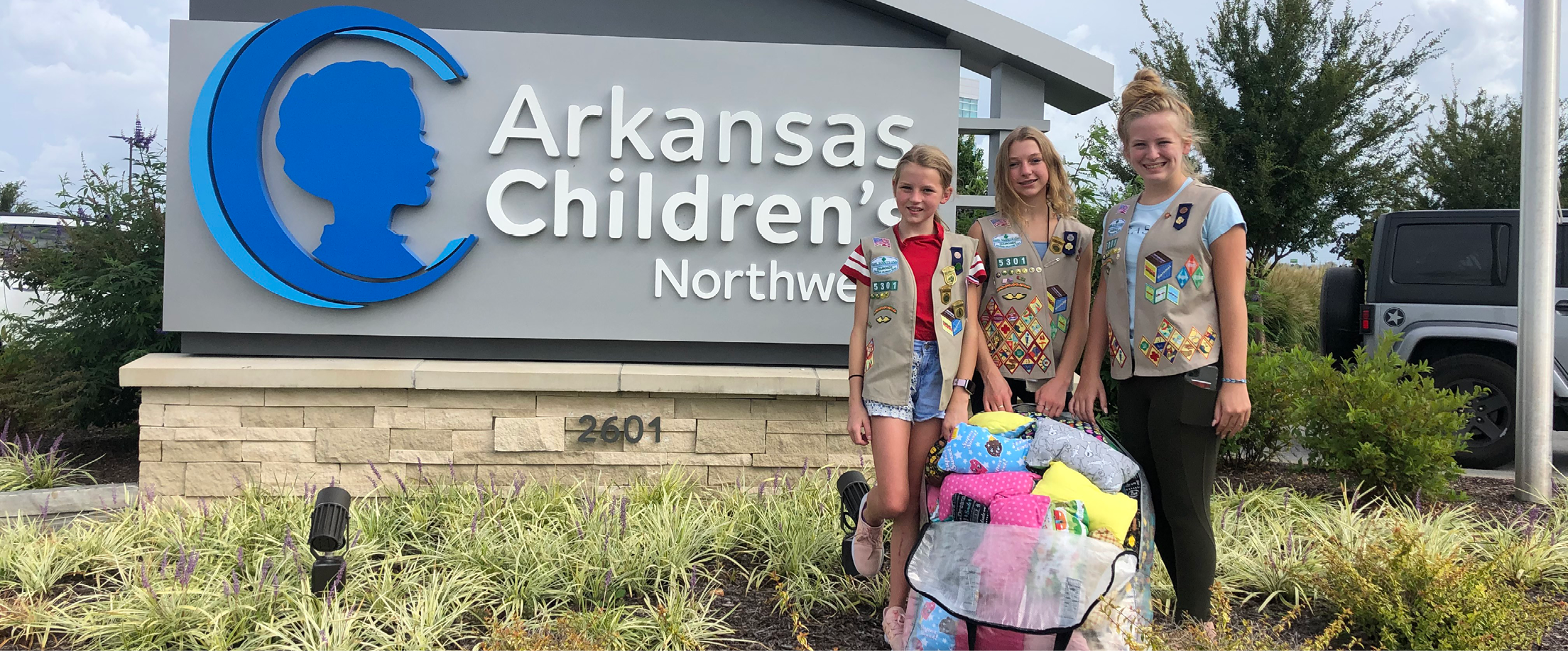 Silver Award Girl Scouts
When Girl Scout Cadettes focus on an issue they care about, learn the facts, and take action to make a difference, they gain the confidence and skills that will catapult them to lifelong success. It all adds up to the Girl Scout Silver Award—the highest honor a Cadette can achieve.  Download the Silver Award guidelines to find out how.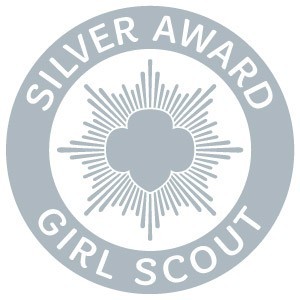 You can pursue your Girl Scout Silver Award if: 

You're in sixth, seventh, or eighth grade (or equivalent)



You're a registered Girl Scout Cadette 
 

You have completed a Cadette Journey
 

Girl Scout Silver Award Steps
 

Identify an issue you care about
 

Build your Girl Scout Silver Award team or decide to go solo
 


Pick your Silver Award project
 


Make a plan and put it into motion
 

Reflect, share your story, and celebrate

Please use the resources below to get started.
Starting October 1, 2018, Girl Scout Silver Award projects CAN be to the benefit of the Girl Scout Community. Permission from Property or Program Departments may be necessary. Details available in training.
To have a successful project and experience in earning this award, look for Gold and Silver 101 Training sessions on the event calendar. An online version of Silver Award training is available above. Completion of knowledge checker will confirm participation in training.

Upon completion of the Silver Award, each girl must turn in the Girl Scout Silver Award Final Report to the council's Awards Coordinator. To be recognized at the Council Recognition Ceremony, Final Reports must be turned in by March 1 of each year.
The Money-Earning Policies have been updated for Take Action Projects! Email the Fund Development department for more information before you start your project.
For more information about the Silver Award, email us.