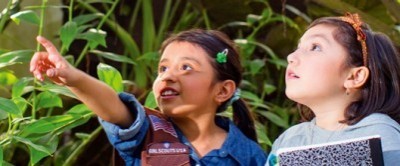 Get ready to change the world! Now Girl Scouts can earn 24 new badges that take leadership to the next level. There's never been a better time for girls to practice ambitious leadership. This year, we've added new badges in the categories of Entrepreneur, STEM Career Exploration, Automotive Engineering, and Civics.
Continue >

When girls take the lead, great things happen! Even though your girl's daily routine may have changed, there are many ways she can still participate in Girl Scout activities and earn awards, even at home! Click through to find resources and ideas for Girl Scouts of all levels.
Continue >



20 Apr 2020
Girl Scout Cookies CURBSIDE!