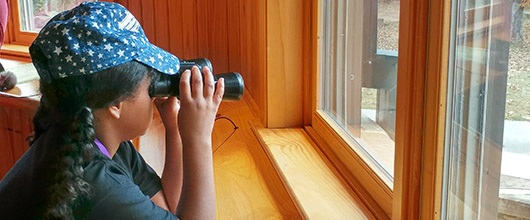 Juliettes
The name Juliette means a lot to our organization, and that's why we're sharing it with individually registered girls (IRGs).
Juliettes have the power to build their very own Girl Scout experience by completing Journeys, earning badges and attending council programs that appeal to their interests. They can also participate in the Girl Scout tradition of community service through take action projects and earning the highest awards. Plus, all of these progressive, exceptional experiences can be funded by participating in our annual fall product and Girl Scout Cookie programs.
Juliette Mentors
Juliette mentors are parents or trusted adults who guide an individually registered member through her experience. Mentors should:
Register as an adult member of Girl Scouts
Help their girl plan her Girl Scout year using the Program Resource Guide
Follow Volunteer Essentials, Safety Activity Checkpoints to keep their girl safe
Seek out and relay information and opportunities for Juliettes to create a well-rounded experience
Stay connected to other Juliette mentors in their service unit
Juliette Guide
Ready to join Girl Scouts as a Juliette?
Before you continue, here are some quick tips to make the registration process as smooth as possible:
Becoming a Juliette
After clicking on "Continue" below and filling out your basic information, you'll find our girl opportunity catalog, where instead of choosing a troop, you'll choose "Individually Registered Member." To find this option, you may either:
Click the search button and scroll to the last page to find the "Individually Registered Member" option, or
Type "Individually Registered Member" into the Troop # text box
Once your membership is paid for and the registration process is complete, you'll be transferred into your service unit's specific Individually Registered Member group (which will look similar to: IRM SU 1234). A service unit is a geographic area of troops and Juliettes that is supported by a team of Service Unit volunteers. As a Juliette, you'll be invited to participate in both Service Unit and council-wide events.
Stopping Within the Registration Process 

If at any point you'd like to stop within the registration process before purchasing your Girl Scouts membership,* a staff member will be in touch shortly to answer your questions or provide you with more information. 
*Once a membership is purchased, we are not able to provide refunds, except in cases where the wrong membership year was selected or a duplicate membership was purchased.