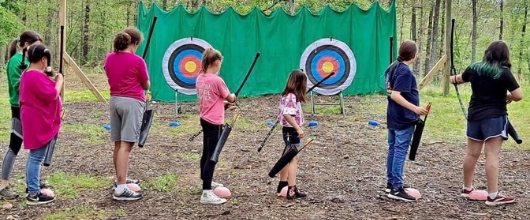 Employment
Are you ready for new challenges and new opportunities? Join our team!
You are one click away from current job opportunities!

Girl Scouts – Diamonds only accepts applications for positions that are currently posted. We are unable to accept unsolicited resumes.
To be considered for employment with Girl Scouts – Diamonds, please fill out the online application completely. You may attach your resume, cover letter, transcripts or other documents as long as they are .docx, .rtf, .tiff or PDF files.
If you are an individual with disabilities who needs accommodation or need assistance to apply for employment online, please contact the Human Resources Department at 1-800-632-6894 or email. 
General Qualifications for employment with Girl Scouts – Diamonds of Arkansas, Oklahoma and Texas:
Membership in GSUSA (will be obtained and paid for by Girl Scouts – Diamonds Council)
Subscribes to the principles of the Girl Scout Movement
Strong human relations skills and have ability to work well with people of diverse backgrounds
Unequivocal commitment to pluralism
Willingness to work a flexible schedule, with some positions requiring night and weekend work
Ability to exercise good judgment
Excellent leadership qualities which include the ability to collaborate, organize and work effectively while using creativity in problem solving
Excellent written and oral communications skills
Valid driver's license and safe driving record
Flexibility and a good sense of humor
Knowledge, Skills and Abilities qualifications will differ for all positions.
Girl Scouts – Diamonds Council Cultural Expectations:
Empathy – Shows concern for the needs of others. Takes time with people. Open and warm. Good listener.
Possibility Thinking – Openly shows enthusiasm. Takes on challenging tasks. Explores alternatives before acting. Works for the sense of accomplishment.
Innovation – Knows the business. Thinks in unique and independent ways. Resists conformity. Communicates ideas effectively. Learns from smart risk taking and failure. Pursues a standard of excellence.
Courageous Leadership– Maintains personal integrity. Resolves conflicts constructively. Helps others to grow and develop. Involves others in decisions affecting them.
Girl Scouts – Diamonds of Arkansas, Oklahoma and Texas provides equal employment opportunities to all employees and applicants without regard to race, color, national origin, age, veteran status, religion, gender, sexual orientation, gender identity, disability or genetic information.