Volunteer Essentials
Welcome to the great adventure that is Girl Scouting! Thanks to volunteers and mentors like you, generations of girls have learned to be leaders in their own lives and in the world. Have no doubt: you, and nearly a million other volunteers like you, are helping girls make a lasting impact on the world. And we thank you from the bottom of our hearts!
This guide, Volunteer Essentials, is designed to support busy troop volunteers on the go. You can easily find what you need to get started on your Girl Scout journey and search for answers throughout the troop year. 
Get started by browsing through the sections below and reviewing the Girl Scouts - Diamonds specific policies and procedures.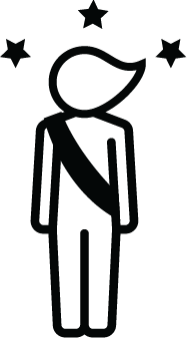 New troop leader? We've got you covered. Check out the New Leader's Guide to Success, a resource designed especially for you! Plus, council staff and volunteer coaches are ready to help throughout your first year and beyond!
Need to know how to contact us, or where our offices are located? Find all that information here. 

Questions, comments, concerns related to:
Email address
Volunteers (service unit leaders, troop leaders and other volunteers)
info@girlscoutsdiamonds.org
Parents
info@girlscoutsdiamonds.org
Website, email communications, social media
online@girlscoutsdiamonds.org
Council Advisory Team (CAT) Board of Directors
boardofdirectors@girlscoutsdiamonds.org
CEO
exeassist@girlscoutsdiamonds.org
Programs, camp or program partners
info@girlscoutsdiamonds.org
Girl Scouts - Diamonds properties
info@girlscoutsdiamonds.org
Produce Programs (Cookies or Fall Product)
info@girlscoutsdiamonds.org
Not sure who to contact? Call our Customer Care Team at 1-800-632-6894